Managing Associate
+40 212 048 890
roxana.pana[at]tuca.ro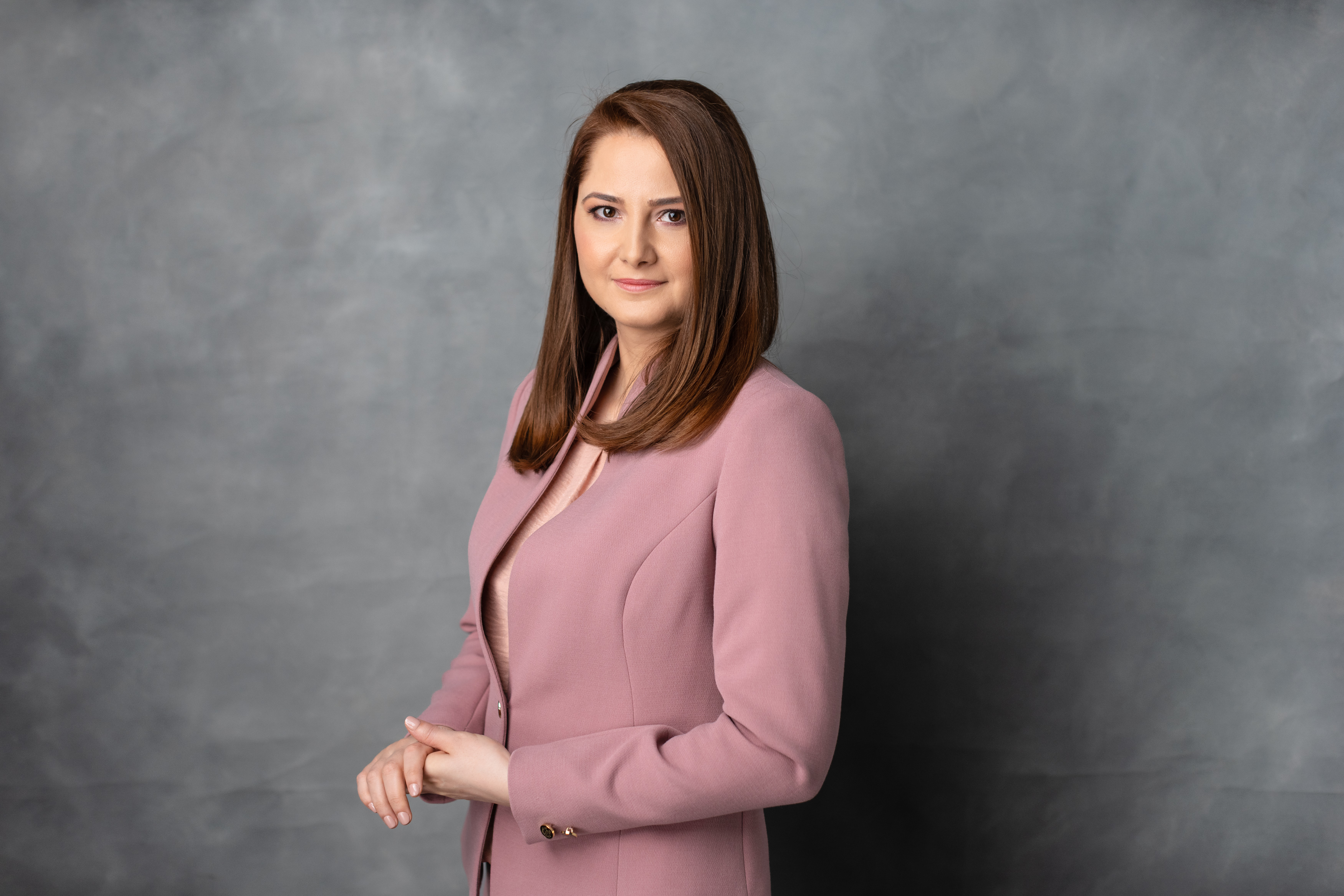 Overview
---
Roxana Pană is a Managing Associate in the firm's environmental & mining, IT & IP, data protection, and corporate law practice groups.
Over the past few years, her work has mainly focused on handling the legal side of environmental projects, covering a wide range of topics, including environmental and water permitting process, environmental impact assessments, environmental liability in case of real estate transfers, waste management regime and other specific aspects connected to this field of law. She is a member of the AmCham Environment Committee and Coalitia pentru Dezvoltarea României (CDR).
During her legal career, Roxana also gained a wealth of experience in banking & finance (regulatory, project finance, consumer lending, restructuring of non-performing loans, saving-lending schemes, aspects of capital markets and derivatives), aviation (regulatory and aircraft finance), technology & media & telecommunications, M&A, insolvency (in the narrow spectrum of international lessors of passenger aircraft, electronic products' manufacturers, as well as entertainment and media companies).
Roxana also contributed to the drafting of proposals for laws and regulations in the field of aviation, banking, environment, and debt collection (by creditors and specialised agencies). She regularly writes on topics regarding aviation law, environmental, data privacy law etc published in international legal publications and is a frequent speaker at local events focusing on such topics.
Relevant Matters:
Legal assistance in various "asset deal" and "share deal" transactions concerning renewable energy projects (wind and photovoltaic), concession oil perimeters, contaminated sites, industrial platforms in conservation or on which activities with an environmental impact are ongoing or lands that serve or have been used to carry out activities with an environmental impact.
Advising top-tier players from various industries (including refineries, drilling/mining companies, manufacturing plants (food, meat, steel, tyres), metal and mineral wholesalers, retail corporations, developers of wind / photovoltaic/ hydro energy projects, constructors of residential and non-residential buildings) in relation to the water and environmental permitting process; Representing clients before the competent environmental authorities (the National Guard, the Environmental Protection Agency).
Assisting well-known international and national producers/importers (food, beverages, EEE, batteries, accumulators, mineral oils, used tyres), as well as authorized sanitation operators in connection with waste management, deposit system for (non-)returnable packaging, import of products and export of waste procedures outside Romania, green stamp duty regime, taxes and contributions owed to the Environmental Fund (in case of non-achievement of annual targets, landfill of and sale of waste, taxes for transport bags and used oils etc.), regime of WEEE green stamp duty.
Advising economic operators in disputes with the environmental authorities (prior complaints, pre-litigious administrative procedures) arising out of contributions, fees, contraventional fines and supplementary measures imposed by the authorities.
Counseling Romanian transfer organisations of responsibility in the field of waste packaging and waste tyre management on their day-to-day activity (business interactions with authorized third parties and public authorities/institutions in the field of sanitation and community services public utility; drafting corporate, business, and environmental documents etc.) with the aim of ensuring their compliance with the mandatory legal framework.
Advising a worldwide renowned entertainment and media enterprise as regards provision of electronic content in Romania via EU established entities (by reference to data protection, e-commerce, consumer protection, media, and advertising regulations with a cross-border component).
Practice Areas
---
Industries
---
Highlights
---